It's been a while since I did WIP Wednesday, so today I'll show you my beekeeper quilt progress.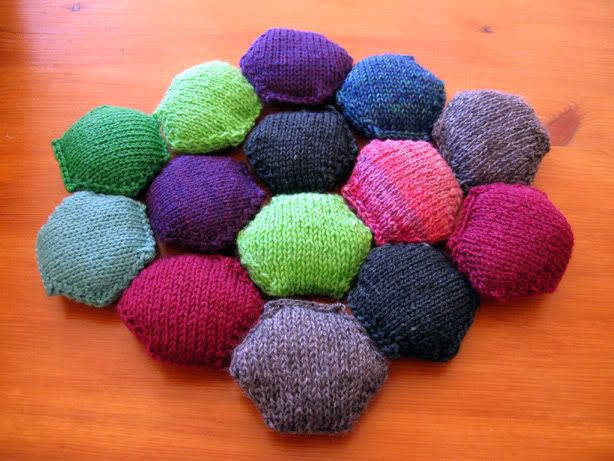 There are now 14 Hexipuffs in the basket, or would be if I had a basket to put them in. It looks like nearly enough for a seat cushion, in case I abandon the blanket plan and settle for something a little smaller. I still love making the hexes, though, so I'm going to keep going! It's turning out rather garish - I may need to find some more neutrals to put in between the neon greens and pinks....
The next hexes I make will be striped, since I now have some scraps that aren't quite enough for an entire hex each.
Check out more WIPs at Tami's Amis