I received the pattern for
Magrathea
in a swap last summer. Many months later, I have finally started it.
Aside from its
awesome, inspired name
, it's a lovely shawl/scarf with an interesting construction. I debated with myself over using this particular yarn - a BFL / Cashmere / Silk blend - on a piece with so much garter stitch, wondering if it would be better suited for something with more smooth areas of knitting to bring out the lustre. I think it is a good fit so far, though. Squooshy squooshy. The subtle colour changes that are almost entirely not visible in my photos are really pretty. (Lovely blues and greens. You'll just have to take my word for it, for now).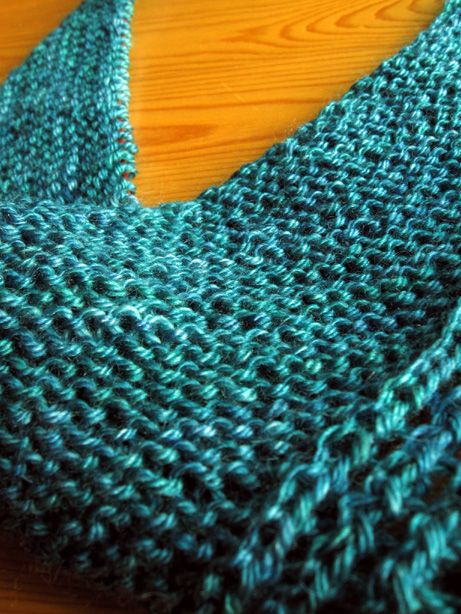 See more WIPS at Tami's blog.