Look what I finally
finished
!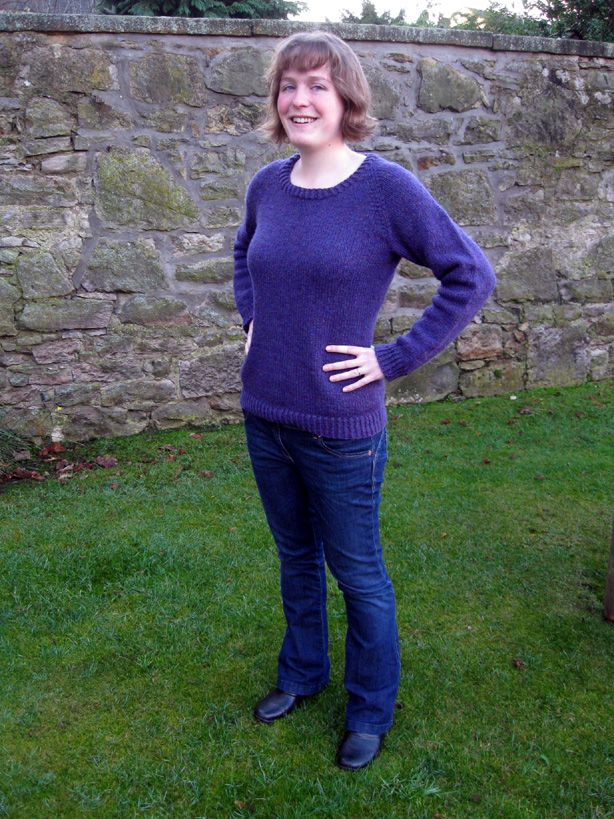 Needless to say, I didn't finish it while it was still November. However, I'm proud that it only took about a week longer than it was supposed to. Full length sleeves take forever. Perhaps I subconsciously knew that when I skimped on yarn on my last few sweaters and ended up with 3/4 or half sleeves.
Pattern:
Ladies' Classic Raglan Pullover
, by Jane Richmond.
Yarn:
New Lanark Aran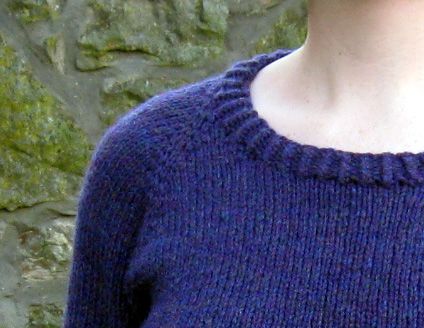 Mods:
I added about 3 inches of length in the body and 1 inch on the sleeves. Adding sleeve length was an accident, but it seems I have long arms because they fit fine. I also used twisted rib instead of normal 1x1 rib for the cuffs, neckband, and hem. The pattern is easy to follow and infinitely customizable.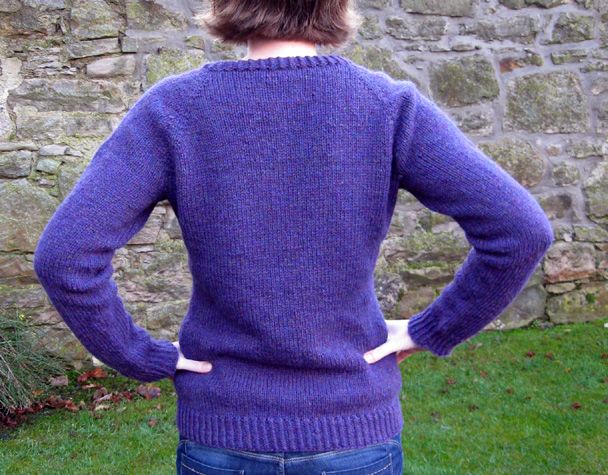 I think I put the waist shaping in slightly the wrong place for me. (That is down to laziness on my part). If I make another one, I might go down a size for a closer fit, but this size will be very useful to me as well. As it is, the sweater is super comfy and very warm. I'm actually surprised by how comfortable it is. Since the yarn isn't the softest, I thought it might be a bit itchy next to the skin, but it isn't! In the photos I'm wearing a t-shirt underneath, and I continued to wear it that way for the rest of the day with no complaints. I suspect my skin is kind of tough, though - take what I say about yarn scratchiness with that in mind. I bet it wouldn't be so awesome against my neck.
The yarn is amazing. The depth and complexity of colour is gorgeous. It is sturdy, so I have high hopes that it will be very durable. At first it was a bit hard on my hands - it isn't as elastic as some wool yarns - but I soon got used to it. I am already planning to make my next sweater with it. So far this sweater is a win!