I have a sweater on the needles! This is exciting, since I finished my last sweater
(the Honeybee Cardigan)
almost exactly a year before starting this one. A whole year without making a sweater for myself? Never again.
Here's
Gavotte
, so far.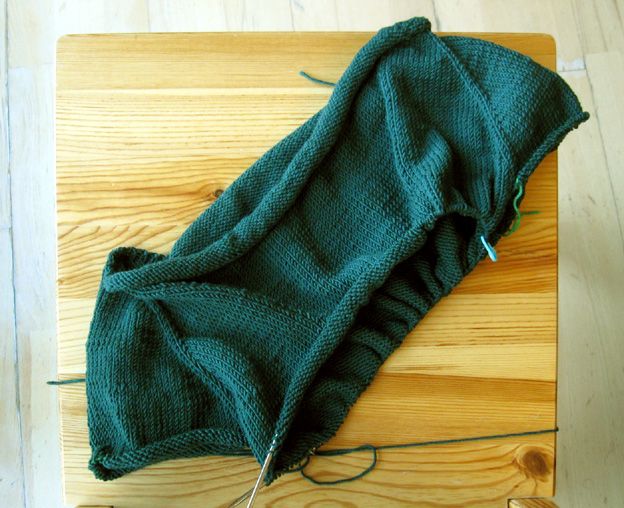 Green blob FTW! Miles and miles of stockinette is going pretty quickly, and is actually really fun right now. I'm in a stockinette frame of mind, and everything I want to make lately is really smooth, simple, and unpatterned. For example,
Ladies' Classic Raglan Pullover
by Jane Richmond is on my list for this winter, as is the
Mediumweight Pullover
by Hannah Fettig. Stockinette pullovers: I need them in my life! Given that I bought the yarn for Gavotte in January/February and have only started knitting it in September, I may not get to either of these other sweaters before 2013 (or 2014!). Ah well. Those are my current plans, subject to change on my whim.
See more WIPs at
Tami's blog
.