Wow, how long has it been since I did FO Friday? A long time.
Anyway, I finally sewed buttons on some tiny cardigans and so I can share them with the world.
Here's
Little Coffee Bean
by Elizabeth Smith.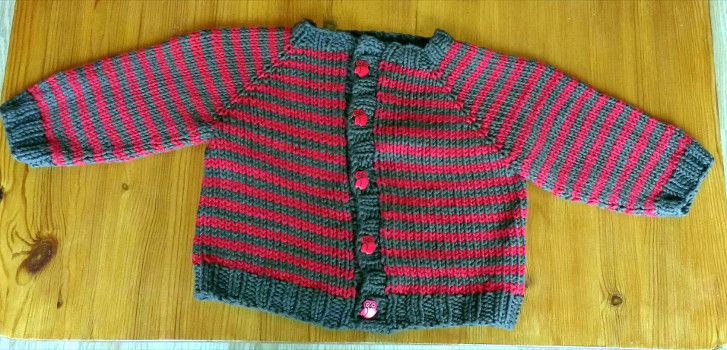 I used
Debbie Bliss Cotton DK
, which is really more of a worsted weight yarn. This meant using a looser gauge than intended, because the combination of cotton yarn and tight gauge would have made armour rather than a cardigan. As a result, this sweater is large - technically 6 month size, but I'm pretty sure it's way bigger. That's cool. Hopefully it will fit the small one in an appropriate season.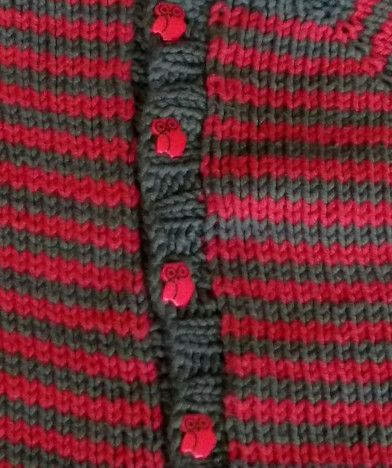 These are the cute owl buttons I bought at EYF, in action.
I ran out of brown yarn, so had to make the button bands narrower than called for, but I think it looks okay.
Next up:
Puerperium by Kelly Brooker
I used
Rico Design Essentials Cotton DK
, which is quite a shiny cotton. I have been building a small stash of this since it comes in lots of great colours.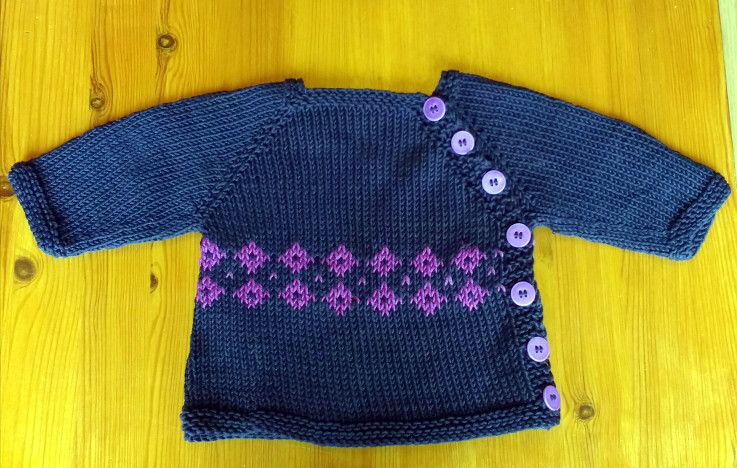 The free version of this pattern is just sized for a newborn, so that's what I made. I added some colourwork for interest, adapted from a colourwork pattern found in
Geometric Knitting Patterns by Tina Barrett
. Knitting colourwork flat is not my favourite thing ever, but for such a small knit it wasn't so bad.
Yay for tiny knits! I currently have no baby knits on the needles and am trying to make some headway on some knitting for myself, but I hear the call of tiny quick knits, so I'm sure I'll have something else on the go soon.