A Playful Day is back with her podcast, and has a new
creativity/blogging challenge
.
What does making mean to YOU?
Making means different things to me at different times in my life.
Food tins - washed, dried, and ready for upcycling
Lately, making confers on me a sense of control. For example, 2016 has brought some unexpected work-related changes that have left me feeling frustrated and disenfranchised. There is nothing I can do to change this situation for the foreseeable future, so I've been left feeling powerless and stuck. However, even when life gets chaotic I know that I at least control what I'm producing creatively. (Of course, creativity has an element of chance / serendipity / unpredictability, and that's cool too.) I need to remind myself of this at particularly stressful times; I often find stress impedes my creative impulses, even though intellectually I know that I'll feel better about things if I get out there and make stuff.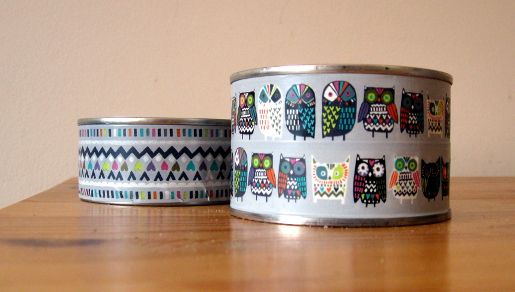 Drainage holes hammered through the bottom, decorated with washi-esque tape
On that note, I've been using my knitting and other creative pursuits lately as manifestations of my own choice. I can choose what I make and when. I have the power to create a physical object with my own hands. I can create something beautiful that is also useful to me. Making gives me something else to focus on, other than the things I can't control.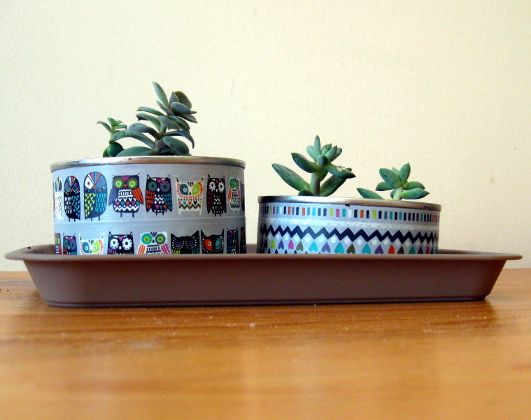 Tada! New pots for some wee succulents
Images in this post are from this morning's attempt to turn food tins into plant pots. I'm rather pleased with them, but we'll see if the washi tape gets ruined if I spill when watering...