Armed with a supply of citric acid crystals that may last me for years (provided I don't take up canning or something), I dyed some more yarn the other day! The citric acid was brilliant - no horrible vinegar fumes.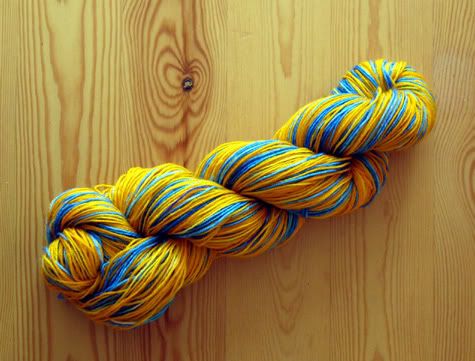 The base is 75% wool, 25% nylon, and it's not super duper soft, but did soften up after dyeing. It feels hard-wearing, so let's hope it is.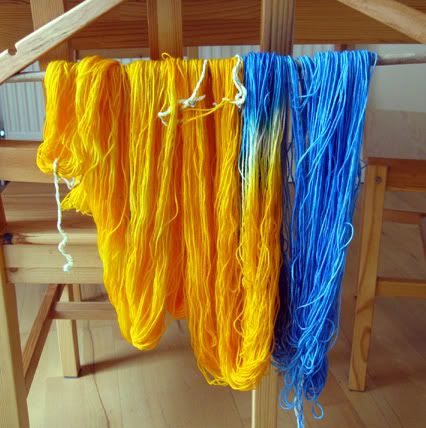 I used Wiltons golden yellow and royal blue, and
Eunny Jang's tutorial
for creating self-striping yarns, so I'm excited to see how it knits up. I plan to do a "vanilla" sock for the first time in my life...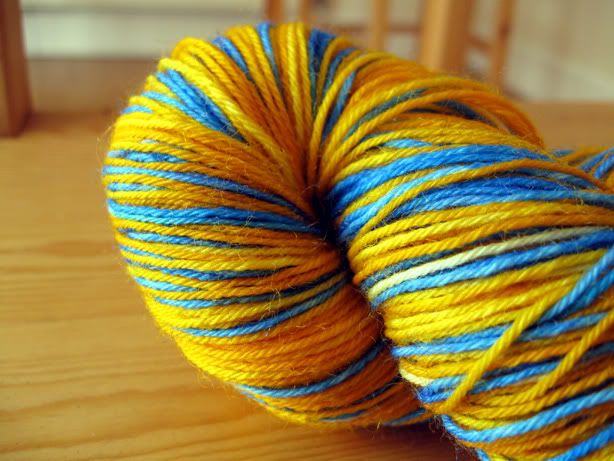 Blue is darker than it appears in this picture, but the yellow is about right.
In my head I've been calling this Team Sweden, because the colours remind me of their
national hockey team colours
.