I have a WIP to share!
These are
Crystalline Socks by Cailyn Meyer
. I cast on New Year's Day, according to Ravelry. They hibernated for a while since I needed the needles for a secret gift project. Now that the secret project is done (stay tuned), these are back on the needles.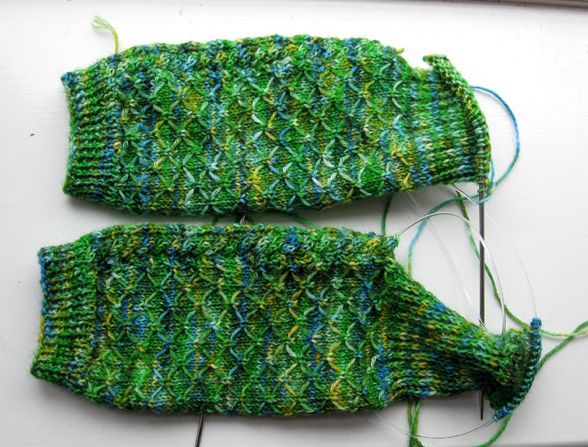 I'm really excited about these socks. The stitch pattern is fun to knit - it holds my interest but isn't too complex, and I love watching it develop. It also feels like it goes very quickly. A great choice for variegated yarns, although I'm finding this yarn isn't as garishly variegated as I expected. The yarn is 75% wool / 25% nylon that I dyed using Wiltons icing colours a few years ago, so I'm glad I've finally found a project for it.
Check out more WIPs at Tami's Blog.