Just checking in quickly with a few photos. Thanks for all the lovely comments about my selbu modern. I have been wearing it a lot the last little while, while away having adventures. We headed south to train delays and more snow.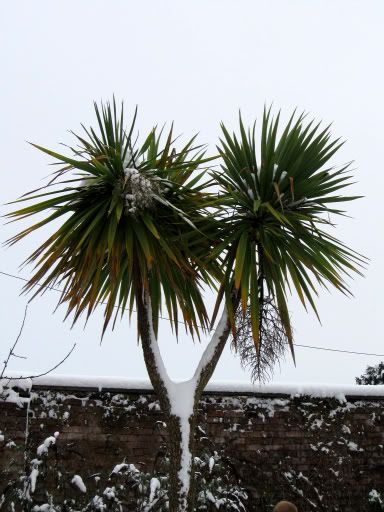 Snow on palm trees in "sunny Exeter" make me giggle, although I shouldn't laugh since snow in these parts causes chaos.
Then on to London!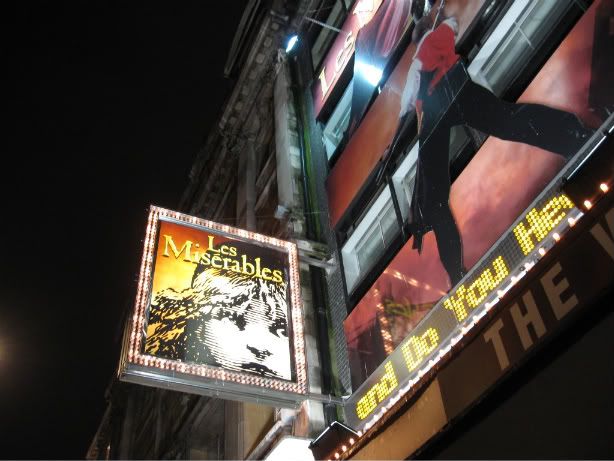 This was the first time I'd seen a West End show, and it was very exciting. Les Mis is such an established production, but seeing it for the first time was pretty cool.
Back soon with more knitting! Happy holidays, everyone!