This week has been a week of finishing. It's awesome when long-haul projects that I thought would never end suddenly come together and I remember why I chose to make them in the first place.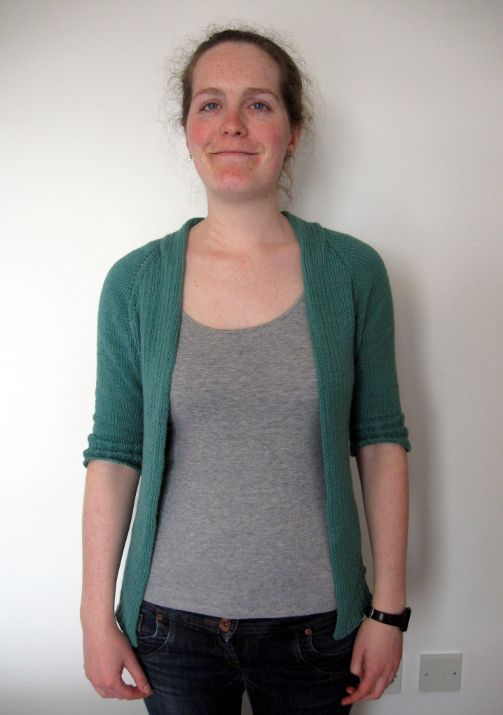 Yes, I AM pleased with myself! Haha.
Pattern:
Raiun by Kirsten Johnstone
Yarn:
Rowan Wool Cotton 4-ply
Notes and Mods:
I am very happy with this. Having never worked with a wool-cotton blend before, I was pleasantly surprised at how easy it was to work with. Given the dubious status of summer in my city, I'm sure this will get a lot of wear.
My only real mod was adding ribbing to the bottom hem, since I don't trust any pattern that tells me stockinette hems don't roll if you block them enough. I've been down that road before! The only thing I'm not super pleased about is the fact that the collar rolls inward a bit. Not a huge problem, but I can see myself getting annoyed in the future if I end up tugging at it a lot.
I love the ribbing pattern on the back - I guess it is the whole point of the sweater. It gives the illusion of shaping, which helps on an drapey open-fronted cardigan, and it also kind of looks like wings. Success!