I have been feeling the need to challenge myself more in my knitting, since I've fallen into habit. Not that habit is bad, but I'm craving some more knitting that requires thinking.
On that note, I've started the
Honeybee Cardigan
by Laura Chau - this has been in my queue for aaaaages. The main challenge is the lace pattern, which is active on both right and wrong sides of the knitting, involves dropped stitches, and all kinds of manoevering. Whee! Of course, I'm only on the bottom ribbing so far, but I did do a lace swatch to get the feel of the pattern, and it was pretty interesting.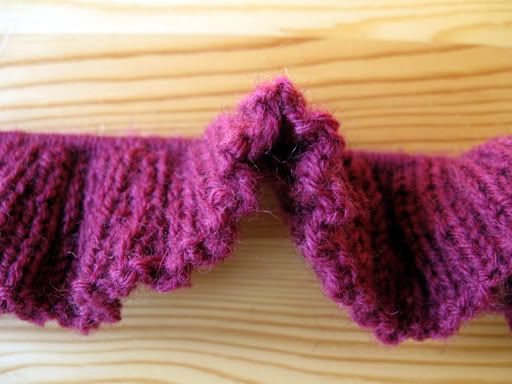 The other thing that pushes this project out of my comfort zone is the colour. Raspberry pink! I don't usually wear much, but I got this yarn super cheap and I couldn't resist. If it turns out I really can't handle the colour, I'll see about dyeing it. I'm kind of looking forward to having such a bright cardigan, though.