#75 Get a haircut and donate my hair to a charity.
Check.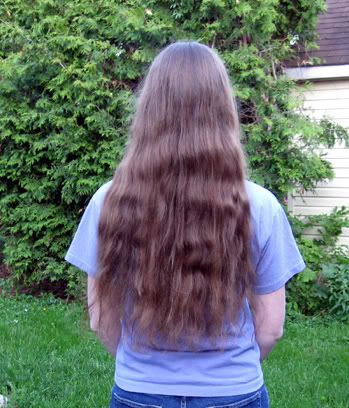 Before
After
I have considerably less hair than before, and soon it will become part of a wig for a low-income child with hair loss. I've been planning this for a while. A few years ago I decided to grow my hair as long as I could stand it, since I'd never had obscenely long hair before. I figured, once I got tired of it I'd chop it off and give it to someone who wanted it more than I.
~14 inches, unbraided
I'm sending it to the
Angel Hair for Kids
project, since they are based in Canada. I hope they can use it despite my frazzled ends!