I've been doing some non-knitting things lately, so I wanted to show my other hobby WIPs this week.
First, I've become slightly obsessed with the idea of growing things since we moved into our new flat. A few weeks ago I bought one of those grow-your-own-herb kits, and I'm pleased to report that I haven't killed them yet!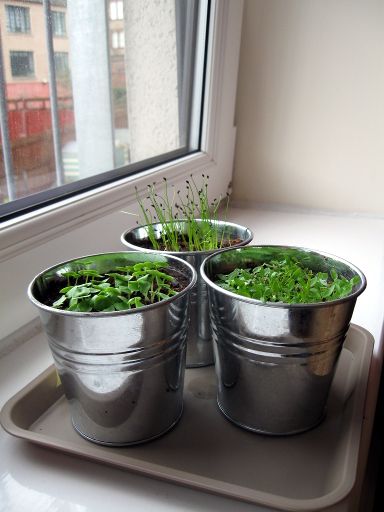 I've got parsley, basil, and chives sprouting cheerfully on the window sill. Hopefully I can keep them alive long enough to reap some delicious fresh herbs this spring.
I've also been sewing - although I got a sewing machine the Christmas before last, I haven't used it much other than for some hemming and repairs, and a few small projects. Now I've got the bug, though.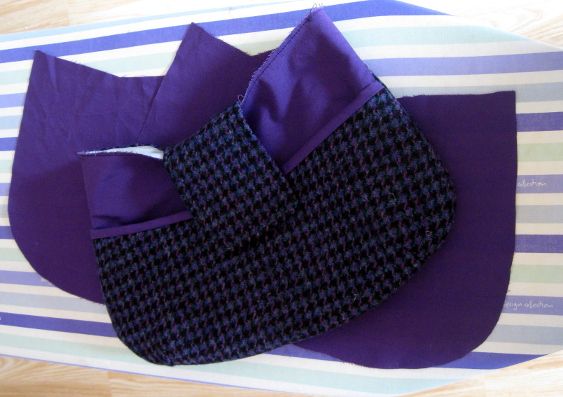 Above, you can see most of the bits of my tweed handbag. I've actually sewn it all together since I took the photo, but I still need to attach the handle. I bought the tweed when I went to Harris last summer and dithered about choosing a bag pattern for ages until I finally settled on the
Simply Stylish Bag
by Lisa Lam. It's relatively simple as handbags go, but it's the most complicated thing I've sewn so far, in that it involves many layers, and interfacing, and magnetic snaps, and pockets... so I'm pretty pleased that it mostly worked out. Some wonkiness involved, but that's to be expected. FO photos coming up once I get that handle attached.
I'm linking up with
Stitch-Along Wednesday
this week. Click the link to check out more WIPs.