How lucky I am to have such a festival in the city where I live!
EYF 2015
was this past weekend, and it did not disappoint. I didn't take any classes, but I sure exercised my stash-down exception. Wheee! As is typical, I hardly took any photos, and most of them are badly lit / blurry. Here's a glimpse of the WestKnits / Ysolda stall, though, festooned in beautifully mad colourful shawls. That sums up the yarn festival for me: beautiful and mad.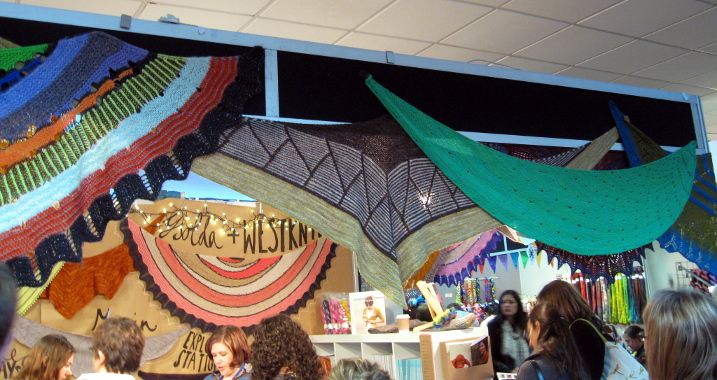 Almost as soon as I arrived, I visited my friends at the charity yarn-winding table. EYF's charity of choice this year was the
Teapot Trust
, who provide art therapy to chronically ill children. EYF volunteers wound skeins into cakes for a donation to the trust, but the Teapot Trust also had a table of gift items for sale to raise funds. I bought a pair of earrings shaped like teapots from them because they were so cute.
Then I went and bought yarn. And more yarn. I had a short list of projects to buy for, as per my stash down exception, but I was blinded by the pretties, so I didn't really stick to it.
There was so much beautiful stuff, much of it from companies I'd heard of but never seen in real life, and some of it from dyers I'd never heard of.
First up, Old Maiden Aunt. Obviously, I knew I'd spend time digging through the piles of loveliness since I'm a big fan. I ended up with this skein of
4 ply merino
in the Crazy Ivan colourway. (Spot the Firefly reference.) It's impossible to describe or photograph, but think purple, teal, blue, green, and red all in subtle layers. Like an oil slick, only not shiny.
Next, Easy Knits. This is a new-to-me dyer, which so many insane vibrant colours. Again, I ended up with
merino 4 ply
: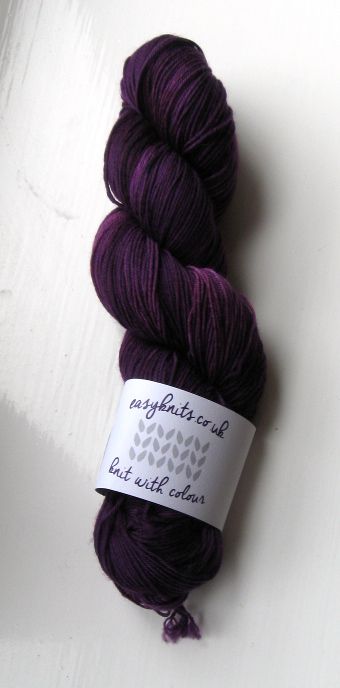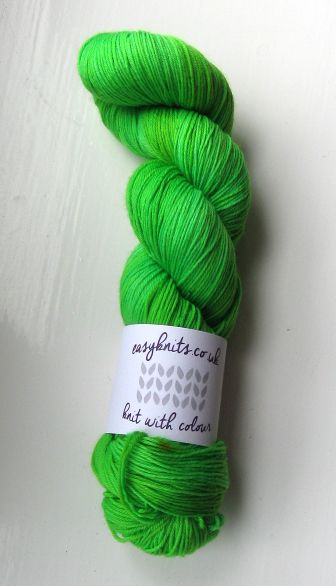 The neon green is a bit outside my normal colour range, but it just called to me.
Finally, I stopped at Eden Cottage Yarns, and picked up some more
merino 4 ply
(sensing a theme?) in a lovely faceted charcoal gray.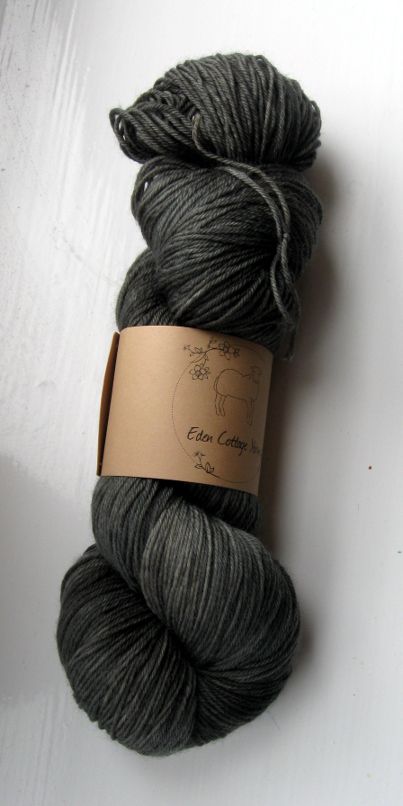 I didn't intend to buy solely merino sock yarn, but that's what happened. Oh well! Sometimes you just have to roll with it. As of now, the only skeins that have been assigned to a project are the neon green Easyknits and the Eden Cottage - I plan on using them together in a
Pendulum shawl
.
The festival seems like it was a roaring success, and I look forward to next time! Maybe I'll even take some classes. Maybe by then I'll have made some more space in my stash. Haha.