Last week we went up to Edinburgh for a quick two-day tour of rental properties, criss-crossing the city on foot and seeing it in several different lights.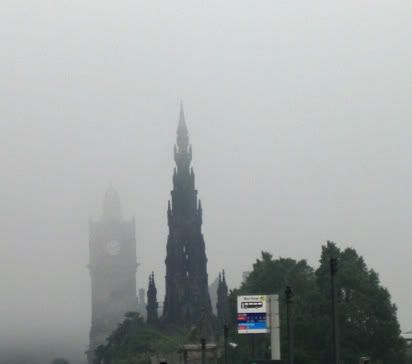 Edinburgh emerging
When we got into town from the airport, it was early morning, and the spires were shrouded in mist.
By the time we left in the evening the following day, the city was glowing. The few times I have visited Edinburgh, I have always admired how the light hits the stone, so I was excited when the sun finally came out.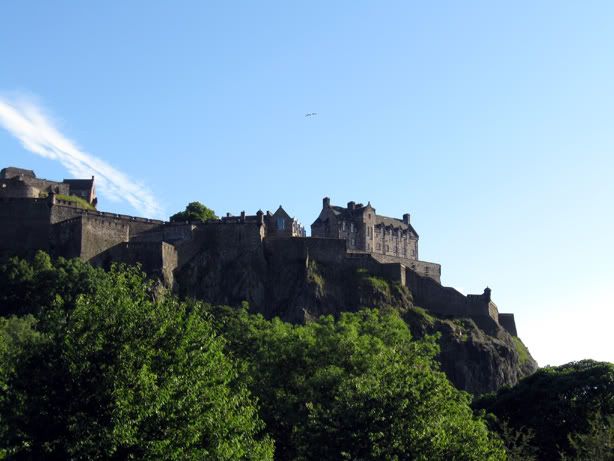 We found a flat, and paid a deposit, so fingers-crossed everything runs smoothly from here! I am beyond excited that I get to live in this city I've admired so much as a tourist -- I know there are many more interesting things to see and do that the tourists never find out about. But now I have to find a job.