Before I left Ottawa, I did one last fit of yarn dyeing to distract myself from packing. I'd bought some Wiltons Black months before and hadn't tried it yet, so this was a good opportunity.
I overdyed this gray sock yarn with streaks of blue and green from a
previous dyeing experiment
that I eventually decided was too subtle for me.
Before: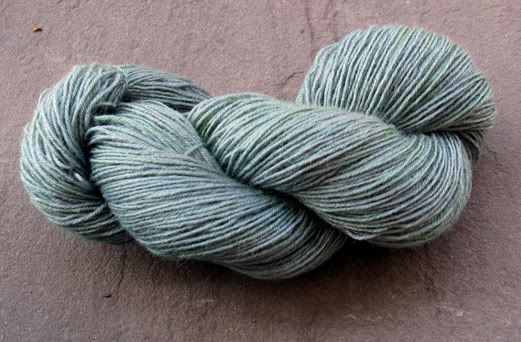 After:
trying to do a Madelintosh style yarn-pose

It's still gray, but I like it a lot better this way. Knowing that Wiltons Black tends to do unpredictable things, I decided to let it break and see what happened.
I'm pleased that the gray has more depth to it now, because of the red and blue that separated out and stuck. The blue is more obvious in the photos, but there are so reddish streaks as well.