The other day we set out for a great adventure. (All my adventures are great.) We went to Bantham beach, and enjoyed a sunny day by the sea. I swam in the Atlantic ocean for the first time! The water was pretty cold, which probably goes without saying, but I had so much fun.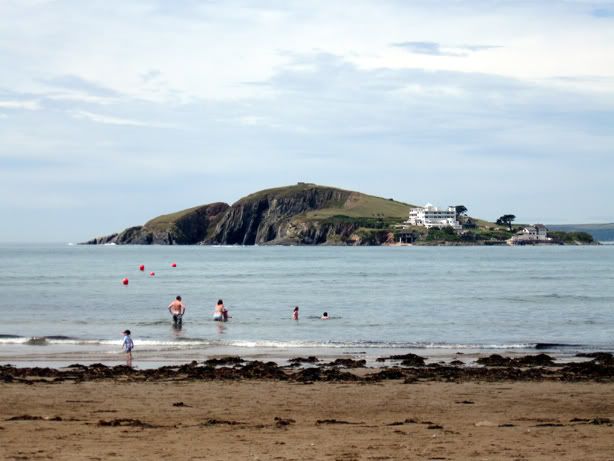 From Bantham, you can see
Burgh Island
, the real-life inspiration for Agatha Christie's island setting of the book And Then There Were None. I find that kind of exciting, since I grew up on Agatha Christie, and always loved that novel in particular.
Getting there was an adventure in itself, since we got lost and had to ask for directions 4 times. We also encountered a tidal road that floods and becomes impassable during high tide. Luckily, it turned out we didn't have to drive down that road to get to our destination. Fun times.