Yesterday was Canada's 143rd birthday. Since I still live in the nation's capital for a few more days, I went downtown to take in the celebration. This may be my last Canada Day in Canada for a while. Canada Day in Ottawa is always a bit crazy, but this year the crowds were particularly huge and crushing.
I saw a lot of this and not much else.
Everyone was clamouring for a glimpse of these tiny blobs on stage, but who could they be?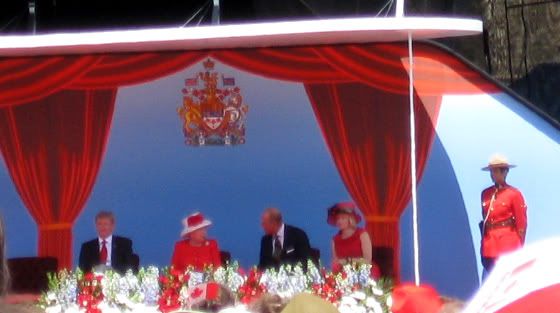 Excuse the blurry zoomed in shot
That's about as close as I got to Queen Elizabeth II and Prince Philip. Later I was stuck behind a barricade unable to cross the street until their motorcade passed. The extra security presence in honour of their visit impeded crowd movements and made the crush worse, I think. The excitement surrounding their visit was overwhelming, and honestly a bit ridiculous, but it definitely showed the power of symbol and celebrity.
Despite the crowds it was a beautiful day and night.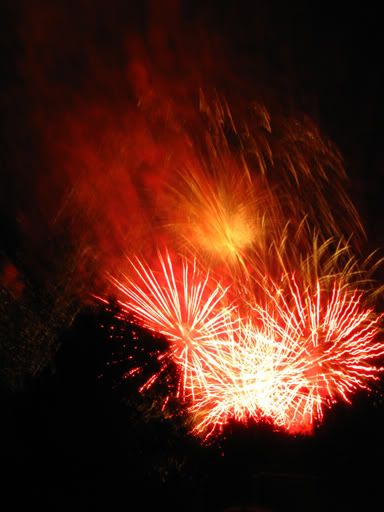 And later it rained gold sparkles.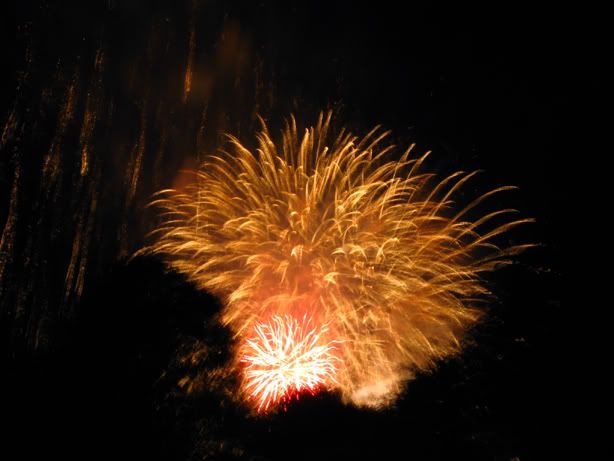 I hope everyone, Canadian or not, had a fun day!