Last day! For some reason I'm finding this week a lot more overwhelming than it was last year - maybe because there are more participants? I've been bending over backwards trying to read as many blogs as possible, and it's tiring! (Oh poor overstimulated me haw haw.) I want to thank everyone for their comments - I'm doing my best to check out all your blogs, even if I'm not commenting on everyone's. Hearty thanks to
Eskimimi
for organizing this whole thing again.
Unfortunately, I'm having trouble coming up with anything interesting to say about my knitting time. Sometimes I knit in the morning. Sometimes I don't knit all day. I knit at knitting group. I knit on trains. I knit in front of the computer, sometimes. Yeah.
You'd much rather look at pictures of lambs than hear me blather, though, wouldn't you?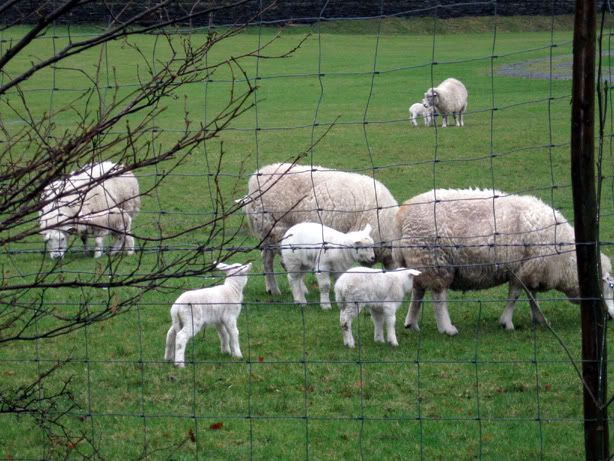 The Lambs of Grasmere
Thought so.