I'm late on this one because I spent the last few days hiking in the Lake District, and I didn't get myself organized to schedule a post in advance. As it turns out, it's a good thing I didn't; I entertained the idea of going yarnbombing for yesterday's nonspecific topic, but again didn't get myself organized.
While exploring on my trip, I realized someone beat me to it.
Yarn art in Grasmere, Cumbria.
It looks like there is moss growing on it, but in fact, it seems to be moss-coloured bouclé yarn.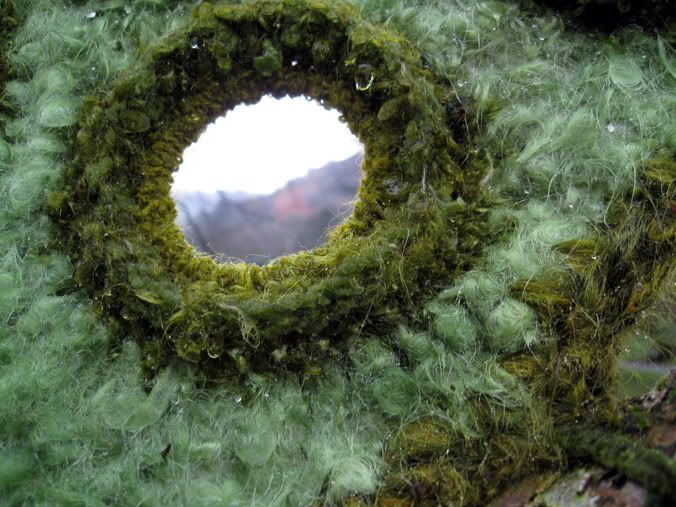 Does anyone know anything about this? I found these sculptures in the Quiet Garden at Rydal Hall. I'm sure it is a deliberate art project, but in my haste to post I haven't done any research (by which I mean googling) yet.
For more Knitting and Crochet Blog Week posts, search 2KCBWDAY5.