My current WIP is the
Simple City
shawl/scarf by Eskimimi.
Zauberball garter stitch blob, hurray! I love watching the colours work up, and I am enjoying the way the stripes are getting narrower as the triangle gets bigger.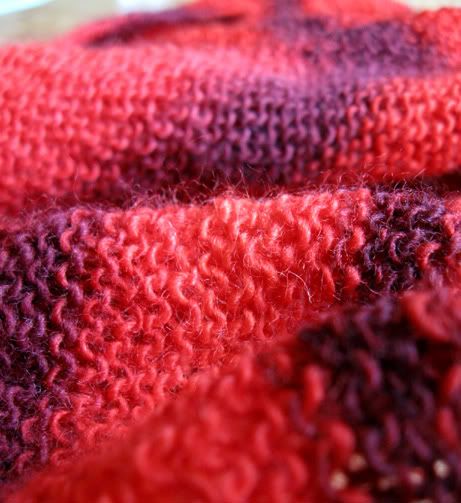 Oooh squishy...
Yarn and pattern were gifts from
Stephcuddles
in the blog hub swap last year - finally getting put to good use!