I alluded to acquisitions of the yarny variety on my trip home, and now I'll start rolling them out.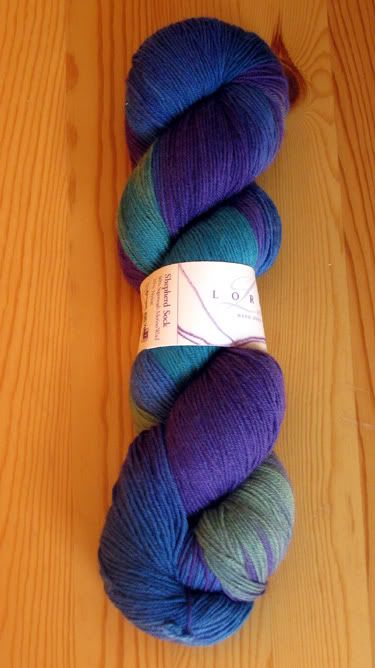 This is my first ever purchase of Lorna's Laces yarn. I've wanted some for ages, but I don't frequent many places that carry it. (Other than on the internet). On a mini yarn-crawl with a friend of mine, this skein of Shepherd Sock in the Lakeview colourway jumped into my hands and wouldn't be put back.
I think it's the most beautiful thing I've ever seen. Haha. I love yarn, and I also love hyperbole, so there you go.
Mmmmm yarn. I suspect this will sit in my stash looking pretty for a while before I figure out what to make with it, but I'm okay with that.