It seems that I've become an escapist. I had such a great time on holiday, blissfully ignoring real life responsibilities, and I hoped to hold on to my care-free happy mood long after I left the Italian sun behind. Fail. I'm finding my mind and body extremely reluctant to get back to real life - i.e. pounding the pavement distributing my CV (literally and electronically). Have I mentioned I hate jobhunting? I have? Every single day and it's getting repetive? Right, moving on. :P
Anyway. Here are some more photos, in an attempt to hold onto holiday feeling while simultaneously accomplishing real things.
We took a day-trip to Siena on a whim, and I'm so glad we went. Siena is much smaller and quieter than Florence - there are small, narrow streets and alleys in both places, but somehow in Siena we could duck into these and find silence, rather than the constant whine of scooters.
Browns in Siena
Where Florence was dramatic and full of contrast, Siena was more subtle.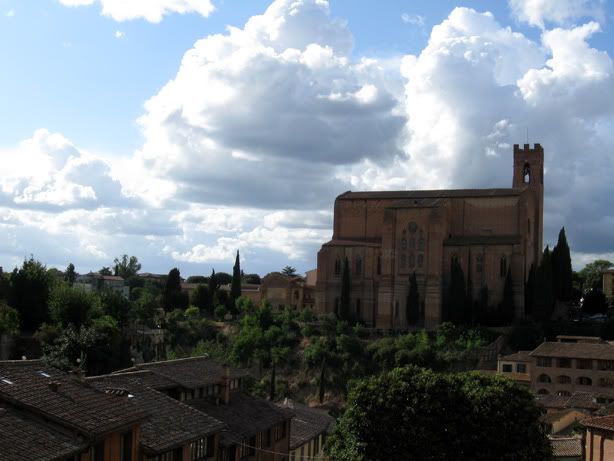 Strategically placed to dominate the view
And not without awesome details.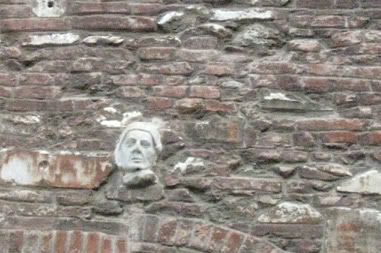 The walls have faces
In Pisa, we once again paid loads of money (€15, gack) to climb up a tall tower, and once again I was surprised at the colourful marble inlayed around the outside. There has been so much restoration done on this thing that it's practically brand new. Still rather impressive, though!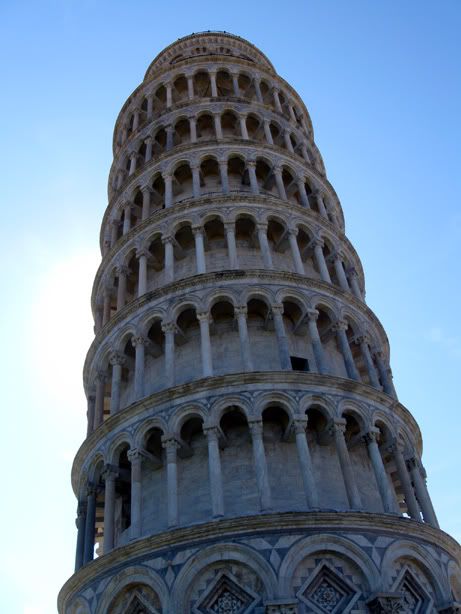 Yeah, it leans.
Pisa is weird in that all the tourists seem to go straight to the leaning tower, and leave the rest of the town rather empty. We had fun poking around the back streets, too, seeing what the rest were missing.
I'm a sucker for cool doors