You'd be forgiven for suspecting that my conspicuous silence of the topic of running means I've given up.
Not so! Although a took some time off running during August while spending all day at the fringe festival, I haven't given up. In fact, I'm inclined to say I've succeeded. That may be premature - I won't do the final workout of the Couch to 5K until Wednesday, going by my current schedule, but I've made it to 30 minutes of non-stop running. If you can call my slow shuffling jog "running." Never mind. I'm pleased with myself for getting this far, even though I still have to force myself to go running.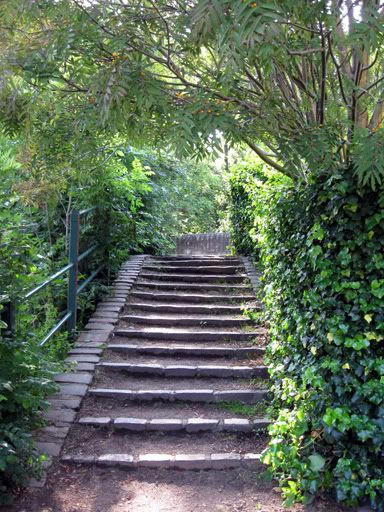 I had a break through of sorts with my brain, which has helped my progress. My brain (or my shoulder devil, or whatever) likes to tell me I'm too tired to continue, that I've run far enough for one day, and various other discouraging things as I huff and puff along. The realisation that I ran for X minutes two days before, and can therefore do it again today has really helped me fend off the discouraging thoughts. It's just a tiny, simple fact, but somehow it was a breakthrough. Ah, I like outsmarting my brain.
Now that I can run for 30 minutes, I need to figure out how far I'm actually going in that time - I suspect it isn't as far as 5K given the aforementioned slow shuffle. From there, I'll have to start setting new goals. First step will be trying to achieve a 30-min 5K, if it turns out my 30 minute run isn't already 5K. I'm also thinking about adding some hill training to my workouts, since my current route is fairly flat. Onwards and upwards!