My Idlewood
is coming along. Halfway through the waist-shaping I put half the stitches on another needle and tried it on.
and proceeded to take some dirty mirror shots.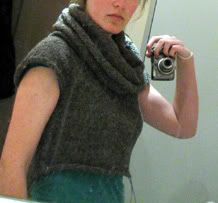 And an unflattering flashy flashy one for good measure.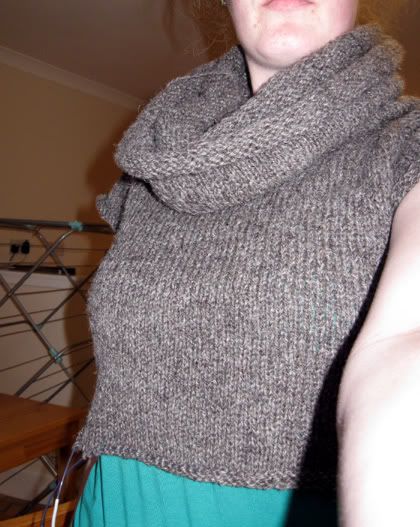 I'm pleased that it fits so far, although the cowl neck is pretty overwhelming. Once it is finished and blocked I'll experiment with ways of folding the cowl so that it doesn't eat my head!
More WIPs at Tami's blog