I made some cookies, and managed to get photos when they were only mostly gone.
The recipe I sort-of followed is
here
. These are a bit of a departure for me, since I mostly bake brownish things - the result of subbing in brown sugar and whole-wheat flour, and using lots of spices. I do love some cinnamon... but in this case, these were lovely as is, without too many substitutions.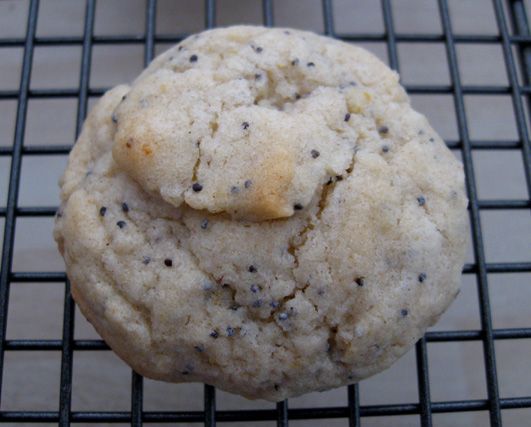 I say without too many because I tinkered with the fats. The recipe calls for butter, but I can never resist reducing and substituting when butter is involved. In this case, I reduced the total fat to about 6 tblspoons (from 8), and used roughly equal amounts of butter, vegetable oil, and virgin coconut oil. In actual fact, the butter measurement was very rough - basically two vaguely tablespoon sized chunks. But anyway. The subtle coconut smell while the cookies were baking was delightful, but there isn't a strong flavour of it once baked, at least not in the small amount I used. This was my first time baking with coconut oil, and I'll probably experiment with it some more. It's mostly saturated fat, so despite all the hype, I doubt it is that much healthier than other saturated fats, but whatever.
Oh, and I left off the glaze mostly out of laziness. They are delicious without it, anyway.
Mmmm cookies. Will make again.