Last month I wrote about my plans for knitting on my honeymoon. I thought I'd bring two sock projects and a shawl - in the end, I didn't even bring the yarn for the shawl. The two sock projects are going well, however.
First up are my yellowy-orange fish socks.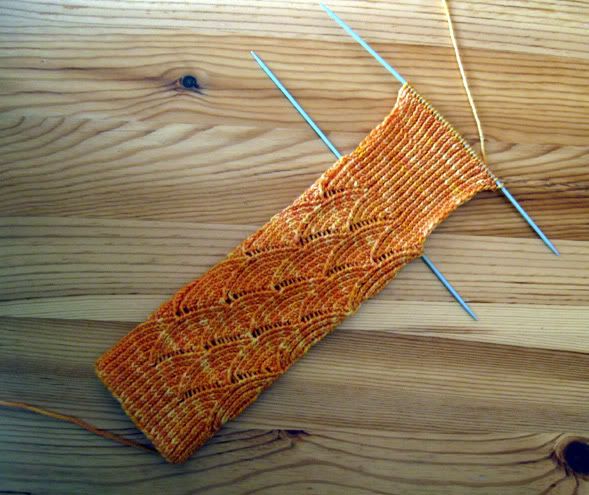 The ubiquitous
Pomatomus
by Cookie A. - I'm really enjoying the pattern so far, though I know if I stop paying attention I will easily cause a disaster. I am about to start turning the heel on these, and so far I haven't made any mods.
Next, some boring boring man socks. (Not socks for a boring man, though!)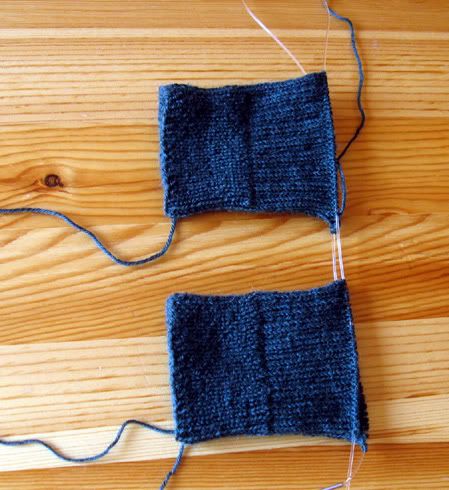 The yarn is actually dark green. I intended to make
Mr Pitt's Socks
by Kaitlyn Wong for my husband (husband!). These are a close approximation. Amidst my frustration at having to restart several times, I completely ignored the pattern which begins with 2x2 rib for the cuff, and did 1x1 instead. This isn't a weird mod or anything, but it's strange for me since I'm not a fan of how 1x1 rib looks when I knit it, so I don't usually do it without being asked! (Yes, I should really try out combined knitting which may fix my problem - maybe some day I'll get around to that, but today is not that day.) Anyway, not a big deal, but just a little bemusement from me.
More WIPs at Tami's Amis!