In my month's absence from the blogosphere, my whole family descended on our neighbourhood, I got married, went on honeymoon on a boat, got some more freckles, and came back. We've been back for almost a week, and I'm still trying to remember what passed for routine before the wedding stuff took over. All that to say, I have a long-overdue FO to share.
My wedding shawl! I didn't have the presence of mind on the day to request that our photographer get some shawl wingspan shots... But here are a few photos that show the shawl in its appropriate context.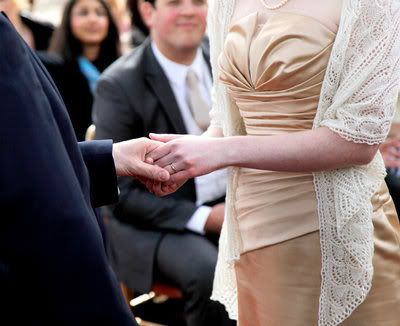 Pattern:
High Seas by Kieran Foley
Yarn:
Fyberspates Scrumptious Lace
Notes:
I added an extra lace repeat to make it a bit longer, but otherwise didn't do any modifications. The pattern is very clear, despite the complicated lace chart; stitch markers between chart sections saved my life. Also, I obsessively used lifelines every half-repeat. I did make plenty of small mistakes, but since none of them were massively terribly, I never bothered ripping back.
Before blocking, the shawl was about 130 cm long. With blocking it stretched to almost 2 m along the longest angle. If that makes any sense - it's a parallelogram, and I measured it across its whole length, not just one side. I'm sure there is a better way of saying that. Whatever.
The shawl kept me warm in the chilly Scottish spring - although part of that was probably my adrenaline and excitement keeping me heated. We did have perfect weather, though, or as perfect as you can ask for in Edinburgh. That is, it only rained while we were inside. Pretty much. In any case, I have since used the shawl as a scarf, and I know I will get plenty of use from it that way in the future.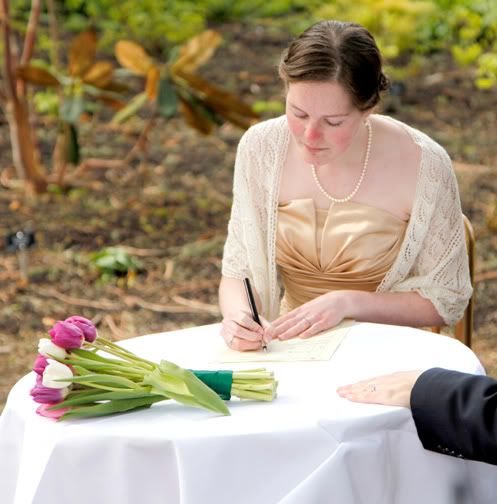 Photos are by
Rod Irvine
.
More FOs at
Tami's blog
!