My wedding shawl is done! I think. Bound off, removed all the lifelines except one, bunged it in a bath. (Perhaps more like "placed gingerly" in a bath...)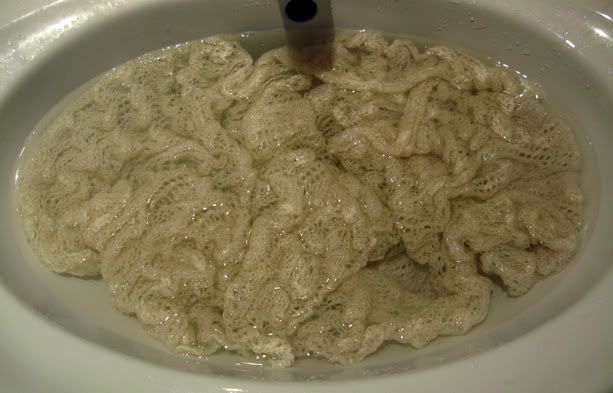 Braaaaains
Not going to lie - it looks a little small, even though I knitted one more repeat than called for. I'm optimistic that blocking will make it expand to fit my imagination, but if it doesn't, I've still got a lifeline in there and plenty of yarn left, so I can add some more lace.
Lumpy pre-blocking shot
I love watching the transformation of blocked lace, and I'm very excited about this piece in particular. It is definitely the most complicated lace I've ever knit, so I hope it will be worth it. Exciting times, people!