I'm at the point in wedding planning where I am so ready to be done with emailing and phoning people to sort out logistics. In all honesty, I've been tired of that since I started, but I'm really sick of it now. Although I still have some more telephone tag to play, I can't do it on Easter weekend, so I'm distracting myself with fun planning.
Yarn planning! The best kind of planning.
We're going on our honeymoon starting the day after the wedding, and we'll be spending many days on a boat. Honeymoon knitting follows logically in this progression, so I've compiled a few too many projects to take with me.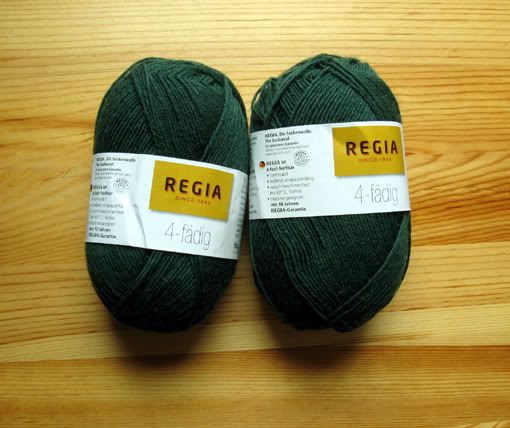 First up, socks for my will-be-husband. I toyed with the idea of making him wedding socks, but that never materialised, so honeymoon socks it is. He requested simple and green, so I'm going to make
Mr Pitt's Socks
in basic workhorse Regia.
I've also got some socks for me planned. The yellow-orange yarn shown below is now reserved for
Pomatomus
by Cookie A for me. I have had my eye on these socks for years. I saw a yellow "goldfish" version on ravelry ages ago that convinced me mine should be yellow as well.
Thirdly, I think I'll bring along a shawlette project, to make a change from socks.
Annis
by Susanna IC has been on my radar since it came out, and I've never made a shawl in that shape before, so I think I'll try it. As for yarn, I have some lovely blue and green
Yarn Yard Cairn
that I bought soon after moving to Edinburgh and haven't found a project for.
Hurray! It feels good to plan something that I actually have control over and doesn't rely on other people phoning me back or sending me (or failing to send me) necessary documents. (Sorry, does that sound bitter? :P)