Yesterday I made soda bread.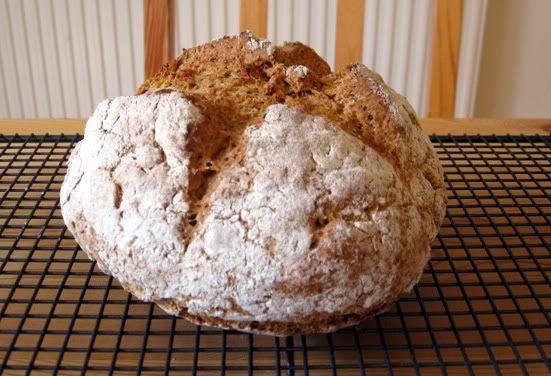 Looks lovely, if I do say so myself. I was pretty excited about it, and took lots of pictures when I got it out of the oven.
Unfortunately, it turned out inedible. I'm not sure what happened, since I'm positive I followed the recipe to the letter -
this one
, from The Really Good Life. Or maybe that was my problem. What made it inedible was its incredible saltiness. I nearly always cut down on the amount of salt in recipes, but this time I didn't. Other people don't seem to have had a salt problem with this recipe, so maybe it's just me... Still, it was so salty that even my dude balked and spat out the piece he tasted. Disappointing! If I try this recipe again, needless to say I'll cut down salt to a mere pinch.
Still, it does look gorgeous, doesn't it. ;)