I'm excited to show you my new stash of mini-skeins, courtesy of Natalie/Pinkundine at
Misadventures in Craft
. Recently, she had a giveaway to celebrate a year of knitting, and I was lucky enough to win one of the prizes.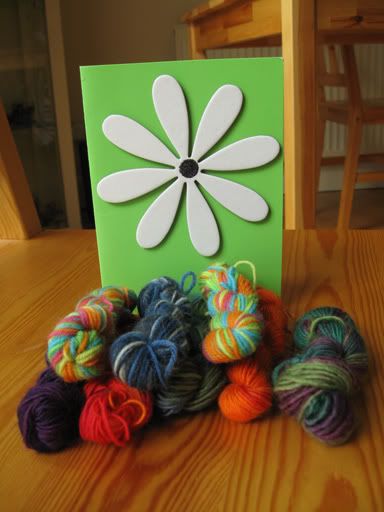 Here they are in their Proto-hexipuff stage of existence. Soon they will undergo a metamorphosis.
There's some Regia, Zauberball, Mini Mochi and others in there. I think they will make some pretty awesome hexipuffs. Thanks, Natalie!