Here's my Team Sweden yarn pre-winding.
Here's the yarn wound into two balls of equal size.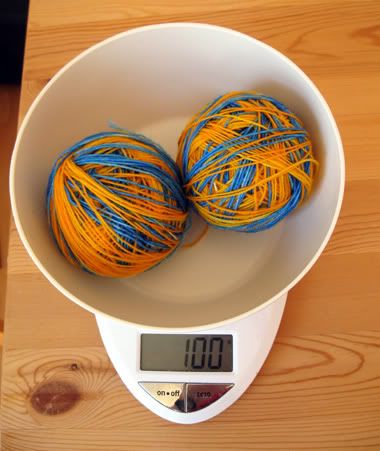 Where did the extra 1 g get to?
(note: the pre-wound skein does not have any extra string tying it up)
In reality, it's probably just my argos value scale fighting with its own imprecision - while I was taking the second photo, it couldn't decide between 99 g and 100 g. Quite possibly, the same thing happened during the first photo, but I wasn't paying attention. Still, funny mysteries of the universe!