The great thing about colourwork is being able to see progress with every row. Each row builds upon the previous, adding to a developing picture.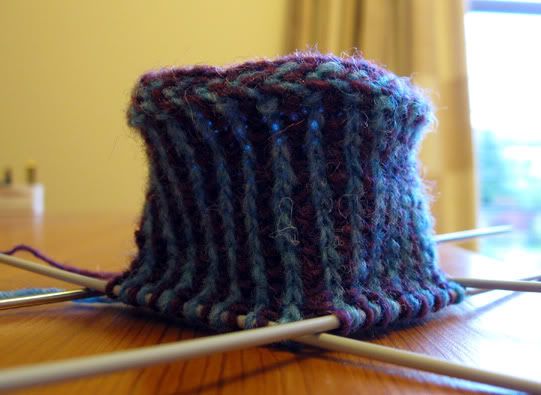 Right now, I find this progress very rewarding. I know with certainty that each line of the chart brings me closer to finishing a pair of mittens. When I finish them, I will have a tangible product representative of my efforts. (And warm hands next winter).
It's helpful to have a rewarding project on the go when other things seem like excercises in futility. I wish I could believe that each CV I distribute and each job application I submit brings me closer to getting a job, but I have yet to see the evidence. Haha. In the mean time, I have plenty of time to knit, I suppose.
Check out more WIPs at
Tami's Amis
.