I am very late to the party, but I made some
French Press Slippers
finally. I think I'm number 4498. Better late than never?
Pattern:
French Press Felted Slippers
by Melynda Bernardi
Yarn:
Cascade 220 Wool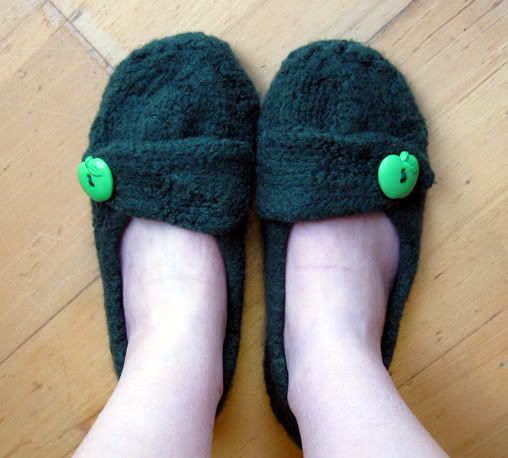 Notes:
This required a surprising amount of concentration! That's not a bad thing, just not what I thought would happen. To begin with, the directions use a space-saving style that makes you think: "knit the first piece as such. Now do the opposite for the second piece." I'm a big girl and should be able to handle a little thinking during the knitting process, but I'll admit getting lost a few times while working on this project at my knitting group. Apparently I can't think and talk at the same time.
Also, the thing is knit in a million tiny pieces. Okay, four pieces per slipper. There are knitters on ravelry who have modified these slippers to be seamless or at least have fewer seams, and I might go that route next time. French Press Knits has
some good video tutorials on youtube
which I found very helpful while seaming them up.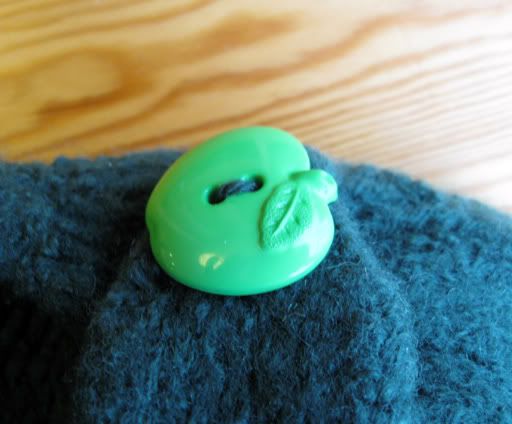 These slippers were my trial project for felting in my washing machine. They worked pretty well, considering I have a front-load machine. It is clear that my machine isn't one of those famously gentle front-load washers, since the felting process only took about 1.5 cycles. Excellent. The only thing is, they didn't felt as evenly as I would like - there are some bulbous bits that didn't shape properly, and there is some stitch definition still present. That's not such a problem, but given that I used a yarn famous for felting, I was expecting them to felt more. I suspect that felting it for longer would have solved this issue, but I would have risked too-small slippers, so I took them out when they fit me.
They fit perfectly and they are very comfortable, despite bulbous areas. Maybe next time I'll do some hand-felting to even them out, but these are good enough for me now.
More Friday FOs at Tami's Amis