The snow survived the night, and we're set to get more tonight. Even though I come from the land of ice and snow, I still find the first snowfall exciting. The presence of snow makes everything seem so much brighter, even when the sun sets before 4.
A dusting on the giraffes
A snow-capped mountain in the middle of Edinburgh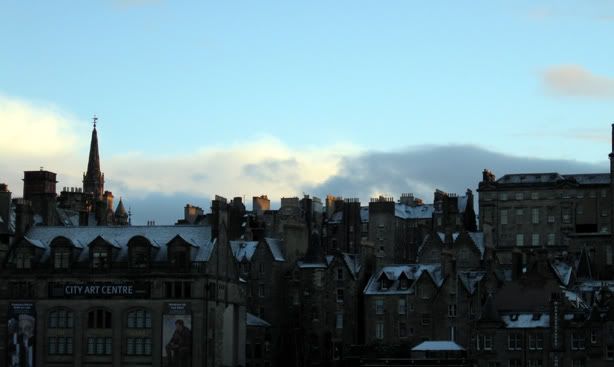 Bring on winter!