It's snowing in Edinburgh right now, but I have something else reminding me of home as well. In the parcel I mentioned yesterday, there was also a bit of Canadiana in the form of fancy tea towels.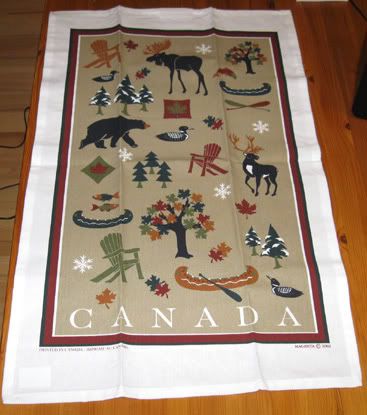 Apologies for the horrible flash.
Now I can dry my hands on a bit of home / some moose and bears. And deck chairs. Alright! Haha. I wonder who got to pick the iconic images of Canada and decided that deck chairs were it.
Silly but lovely. The other tea towels my mom sent are beautiful Haida-inspired designs that are too pretty for hand wiping, so I'm not sure what I'll do with them.