My parents sent me some stuff this week, and kindly included some of yarn I'd left behind in the package.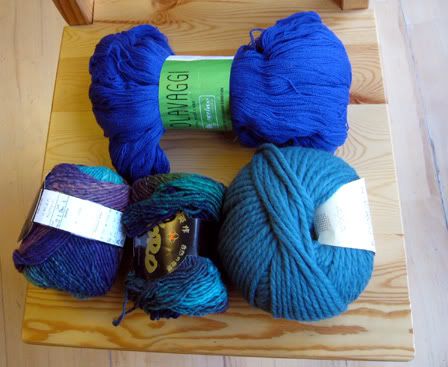 Aaah getting reacquainted with my stash!
I have plans for the two skeins of Noro Kureyon - the first Noro I ever bought, but not the first I ever used, oddly enough. I bought the skein of turquoise Big Wool on sale on a whim back in London (ON) and I have no idea what to do with it. Maybe a cowl or a hat. What would you do with one skein of Rowan Big Wool?