As predicted, we got dumped on again last night, and the snow is approaching Canadian proportions. Ah, makes me nostalgic. Despite all the white, it wasn't too cold out. A jaunt up Calton Hill was in order, and snowballs were thrown.
Arthur's Seat really looks like a proper mountain in this weather!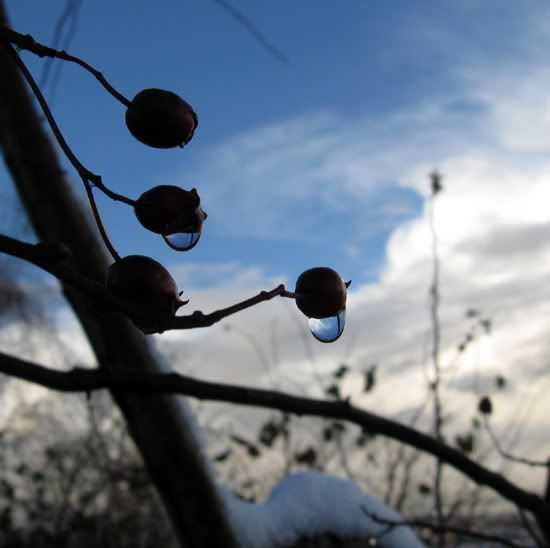 These views make me feel like I'm in a Christmas card.
I didn't build this guy, but it is by far the best snow person I've ever seen. An unfortunate waste of fruit and vegetables though.