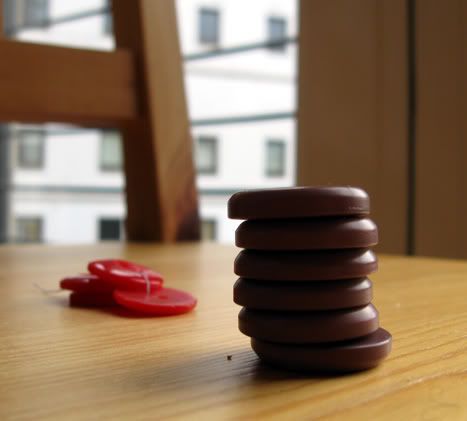 Last night there was a yarn/crafty materials swap at the knitting group. I had forgotten about it, so shamefully brought nothing to add and I feel guilty about that. I'll be sure to make up for it next time, though. Over the course of the evening, I acquired buttons. Oh, the universal love of rummaging in a box / bag full of buttons.
I tried to stick to buttons in quantities that might be useful, and I picked up these light green ones thinking of a cardigan. Maybe a gray one.
These would look good with gray as well. Hrm. The beginning of a gray obsession?
Just enough cute little red ones to add as details on something. Mittens?