I'm participating in a swap in the
Blog Hub
group on Ravelry, and have finally gathered together all the various things for my swap partner. I hope the recipient enjoys this as much as I have!
Here's the pile before being stashed away in their box.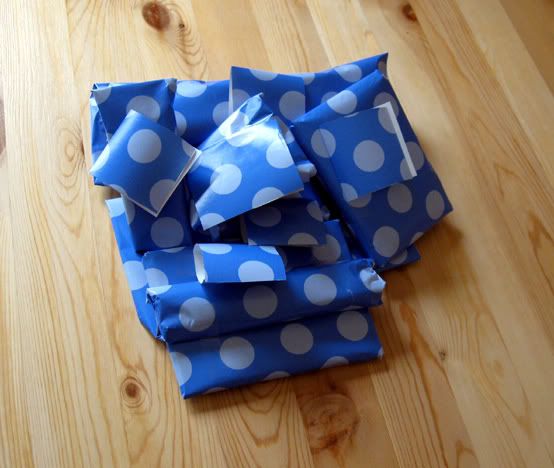 Peruse a pile of polkadotted packages!
Off it goes, at the mercy of Royal Mail. Cross your fingers for me...
I had lots of fun with this, my first ever swap. Shopping is not my favourite activity, but shopping for knitting things, bits, and things that are not strictly required is quite fun. It also gave me a chance to poke around and discover shops I might not have found right away. A good introduction to more places to spend money in Edinburgh. Maybe that's not a good thing, after all.