Two FO posts in a row? It may never happen again. Or maybe it will.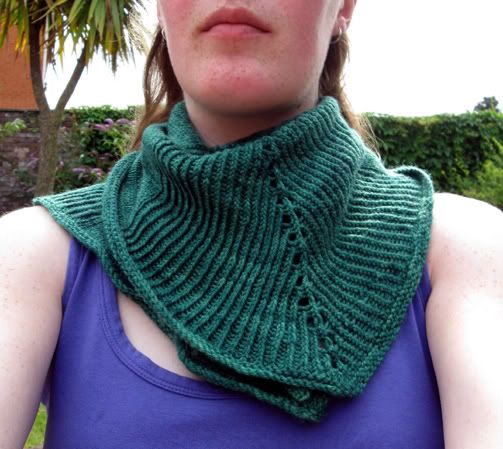 Pattern:
Herbivore
, by Stephen West
Yarn:
Sweet Paprika Messa di Voce
Notes:
This scarf/shawlette took far less yarn than expected. The pattern calls for 430 yds / 393 m, so I figured two skeins of Messa di Voce would do it. In fact, the scarf was full pattern size after one skein, but I dipped into the second skein because I was nervous it would be too small. I only knit about an extra inch before the bind-off - about 13 inches deep instead of 12. It's a good size and blocked a little bigger anyway.
The colour is a bit brighter and slightly yellower than the photo shows. It's exciting to use indie hand-dyed yarn! (And Canadian indie yarn, no less.) The yarn bled quite a bit when blocking, so I will probably avoid this yarn for colourwork. I really enjoyed knitting it, though, and it's super soft.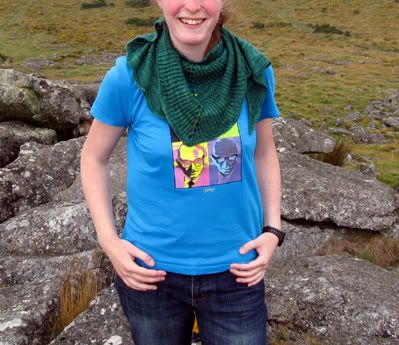 I wore Herbivore while hiking on
Dartmoor
yesterday. More on this in another post: it really is an astounding place. I hoped to use the landscape in some suitably dramatic FO photos, but none of them really show off the knit or the landscape. Ah well. It kept me warm!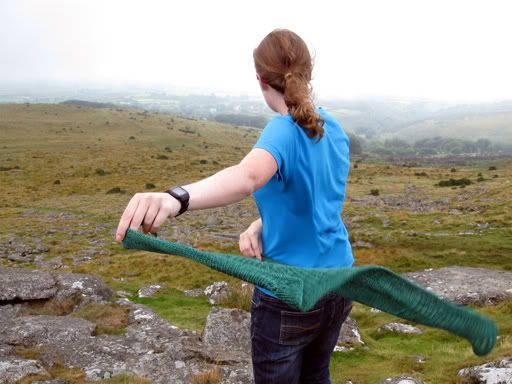 Herbivore's test-run on Dartmoor: photofail, warmth success!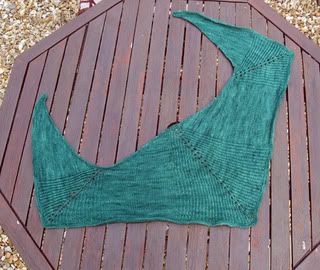 This deserves blocking wires. It would look so much nicer with crisp straight edges than my straight pins can provide. Wibble wobble. Also, after one wearing, the edges are already rolling, so I think I should have blocked more vigorously. One day I'll get proper blocking wires!