I'm still in England having a very green holiday season, and Vivian is blocking! I fear it will never ever dry in this wet climate, but I'll try anything.
Here's what I finished in 2009, excluding Vivian which I haven't photographed yet, and another gift knit with no photo yet.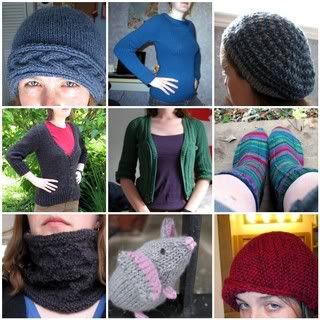 Only 11? hmmm. I'm definitely not prolific. More on specific projects later--I'm off to have adventures!