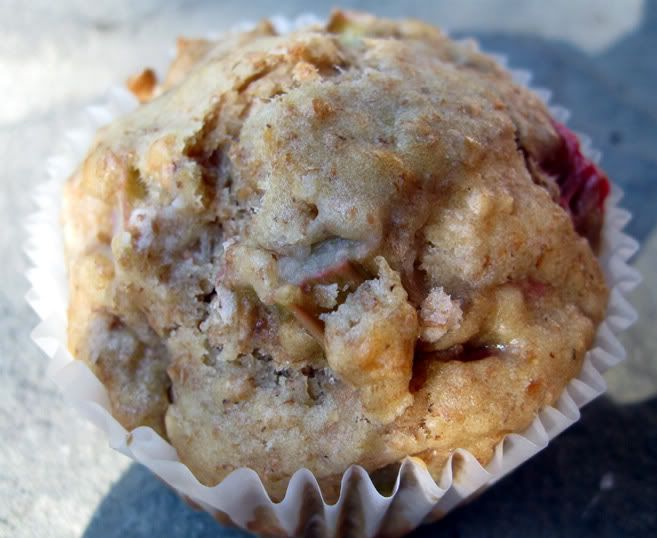 One of my goals for the indeterminate future is to improve my food-photography skills. To do this I need to take more pictures of food, for a start. One reason I don't is because I seem to do all my baking at night, and flashed out food photos aren't too appealing.
But summer means more daylight and a forest of rhubarb in the back yard; combined, here's my latest effort.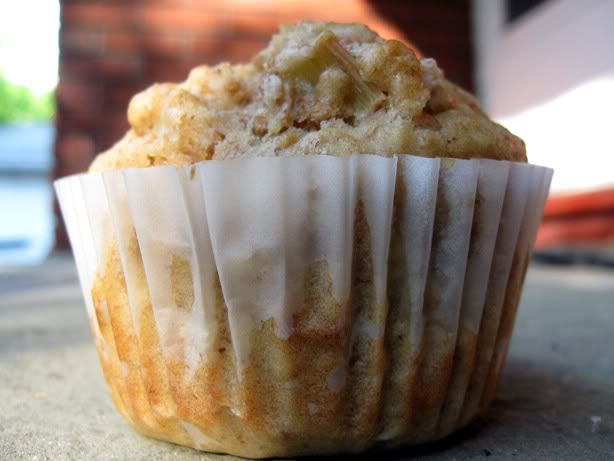 Rhubarb Muffins
(heavily adapted from a recipe I found on the internet years ago and have since forgotten where)
2 1/2 cups whole wheat flour, or a mixture of whole wheat and white
2/3 cup brown sugar
3 tsp baking powder
pinch salt
1 cup milk
1/4 cup vegetable oil
1/2 tsp vanilla extract
1 egg, beaten
2 cups finely chopped rhubarb
Mix wet and dry ingredients separately, then mix them together. Fold in rhubarb.
Bake at 375 F for 20-25 minutes. Makes about a dozen muffins if you're using a large muffin tin and "giant" baking cups.
These are quite tart, which I appreciate in rhubarb!