I have a
new cowl(ette)!
Pattern:
Luna Viridis
by Hilary Smith Callis
Yarn:
Sweet Georgia Cashluxe Fine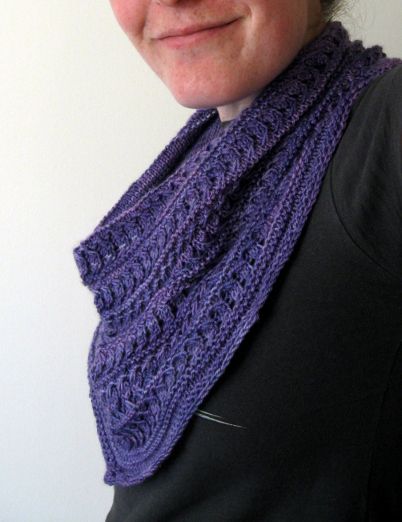 Notes:
No mods, other than accidentally doing two repeats of one of the lunar bands at the beginning, rather than alternating the direction.
This was a fun knit, and fairly quick. The yarn is so luxurious - Merino/Cashmere/Nylon - maybe the first time I've used such a blend? I can't remember. But anyway, softest ever. I do worry it will become very fuzzy in short order, but in the meantime it looks and feels lovely. The gentle variegation works pretty well with the textured stitch pattern, and I loved watching all the subtle colour variations occur as I knit.
The cowlette thing intrigued me and I'm glad I tried it. It fits well, but unlike a shawlette, I can't pull it more tightly around my neck - so it does feel different to wear. I can still tuck it in when I wear it with a jacket, plus there is a double layer of knitting since the stockinette portion folds under the textured bit, so it is still plenty cozy.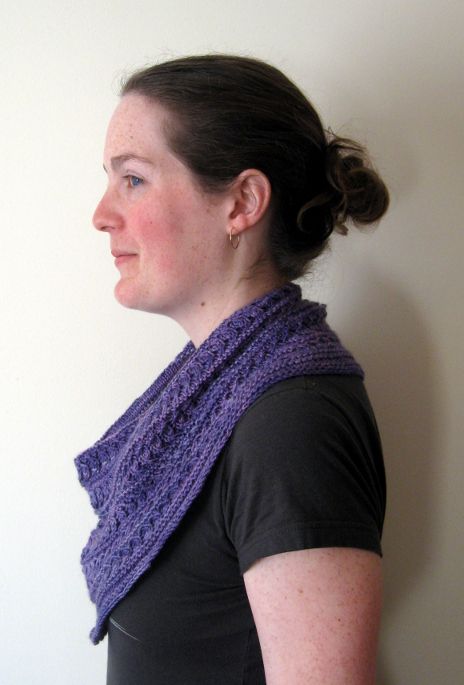 Just in time for spring? Ah well, it'll get plenty of wear throughout the year here, I'm sure.
See more FOs here!