I was given some yarn over the holidays this year.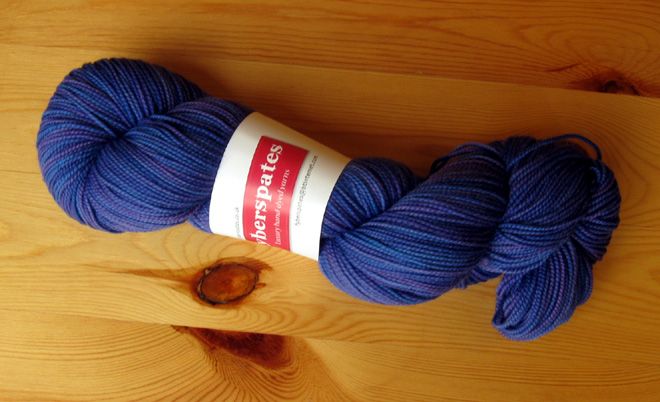 Fyberspates Sheila's Sock
in mixed purples - photo is colour accurate for once! This is meant for some kind of lush shawl to be determined. Possibly
Magrathea
, since I've wanted to get started ever since receiving the pattern in a summer swap. Or maybe
Pear Drop
from Saturday Treat, since I received the book for Christmas as well. Or any one of the many awesome shawl patterns out there that I have admired. I need some more scarf/shawls, definitely.
Fyberspates
Scrumptious Aran
in Midnight - darker blue than appears in the photo. No immediate project in mind for this one, though I might go with
Almond Comfit
from Saturday Treat, since this is the recommended yarn. It's a bit dark, though - I can't get that bright red out of my head. We shall see.
Noro Kureyon
in colours I would never have picked for myself - I'm really enjoying it knit up, though, so stay tuned for the WIP.