August in Edinburgh - the streets fill with madness! Especially the Royal Mile, which becomes Fringe Festival headquarters, but there are Fringe venues all over town. I've spent quite a bit of time in the last two weeks watching buskers, collecting flyers, and dodging performance artists. I think I've seen over 20 shows so far - some free, some ticketed; some brilliant, some terrible, and everything in between. The atmosphere is wild out there. It's good fun, but exhausting!
I realized that I hadn't taken any pictures of the madness, so I went down for a little while today. Here's a little taste. Imagine you're stuck in slow-moving crowds, while people in weird costumes keep trying to hand you leaflets.
(I even have some knitting progress to show, but more on that soon!)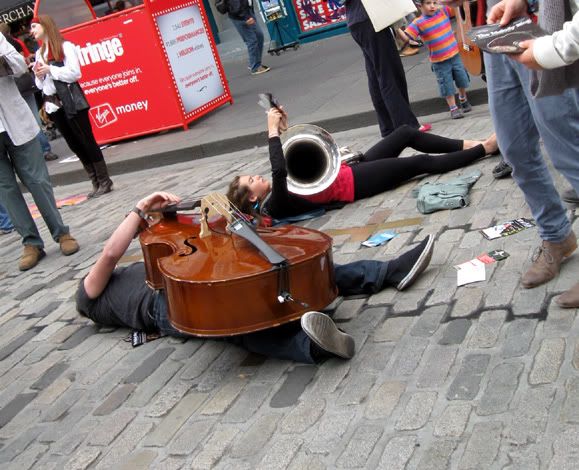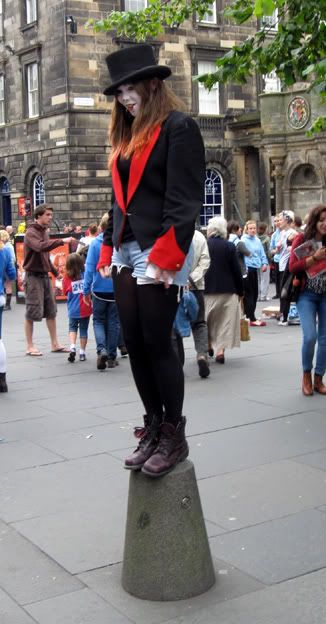 Sounds like my kind of party...