July 6th, 2010, I got off the plane at Gatwick airport, collected my one suitcase stuffed full of my material possessions, and set out for a great adventure. After three years only seeing my dear for 2 weeks every 4-6 months, I crossed the pond to be with him full-time. With a shiny new MLIS in tow, I thought I was ready to start my career in a new place.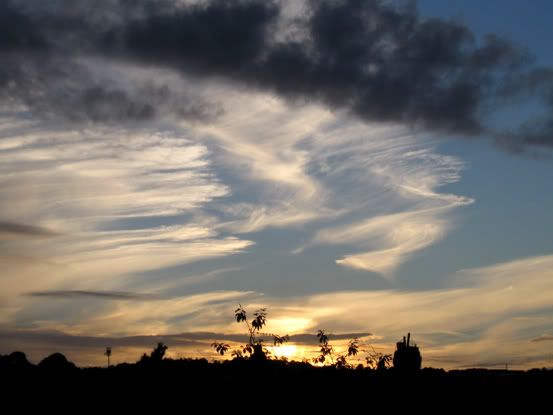 Photo from last summer in Exeter
I love living in Edinburgh. I like wandering around the picturesque parts of town taking pictures. I love living with my love and seeing him every day. I love our flat and its location. I like my volunteer work, and the people I meet.
Getting off that plane last July, I'm fairly sure it never occurred to me that I'd still be unemployed a year later and looking for any work, any work at all, who cares about libraries. (Okay, I'll shut up about being foreign and jobless. Or maybe I won't. This is my blog, after all). Then again, I also didn't expect to be planning a wedding by this point, either. Surprises all around! I've got another job interview today - how fitting if I finally get hired just over a year after arriving. Fingers crossed.
The last year has been a pretty great adventure. Although I've settled into routines and don't go exploring as much, I'm still having adventures.
More knitting soon, I promise.