When I
last posted about my Twisted socks
, I was on the point of frogging them due to pattern-reading failure.
I did, and the difference is pleasing, though not especially obvious in the photos.
Before: note the loosey-goosey slip stitches
After: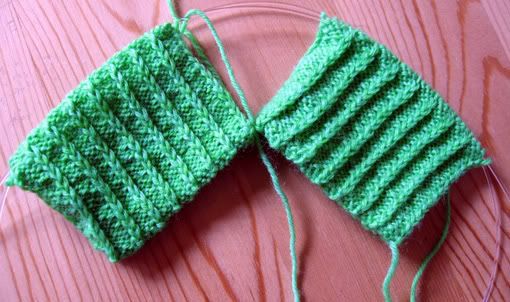 (I don't actually have a pink kitchen table.)
Hurray! Twisted slip stitch rib, as it was meant to be. See how much tighter and cleaner it looks? For once, I'm happy I frogged.
The frogging adventure set me back quite a bit, but I'm catching up now. Yay for neon green socks!