Still no internet access at home, but I have been testing out the flat as photography space. Here are some teaser images of my current WIP. Socks: two at a time, toe up, and knit in Tanis Fibre Arts Blue Label.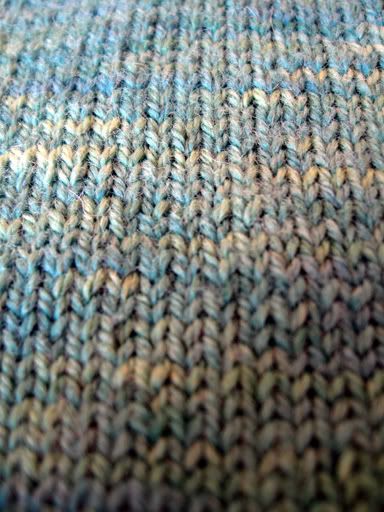 Looks grayer than real life. Imagine Vibrance!
This is the sole: these will be a gift, so I don't want to ruin the surprise.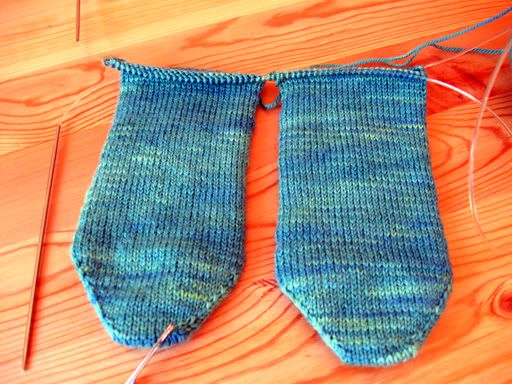 This is my first use of Tanis Fibre Arts yarn, and I'm really enjoying it so far. The colourway is
Mallard
, which of course gets distorted since I photographed it on the kitchen table. It's blue, teal, green, and even pale yellow-green in spots. Mmmm hand-dyed semisolid goodness! Am kicking myself for not buying more than one skein when I was in Montreal, but there are more lovely yarns on this side of the pond to discover.